Sitter Select – Philadelphia's Premier Babysitting Service
---
Sitter Select was created because the three of us had a desire to provide a community babysitting/nanny service in Philadelphia. When Rachel moved to Philadelphia she realized a personalized sitting service was needed for the families of Philly. Our love for children and their care has been a part of all of our lives.
Andi is not only a mother and grandmother, but has worked extensively volunteering with children throughout the years. The personal experience Rachel and Rebekah have as professional nannies help set Sitter Select apart from other services because we have been in the shoes of our sitters.
We know what families are looking for and what sitters should expect from their families. The fact that at least one of us personally interviews each of our sitters allows up the opportunity to recognize our talents in others and know they will be a great addition to the Sitter Select team.
Rachel Lee-Nigsch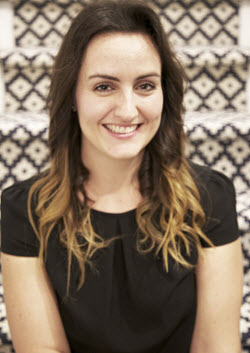 Rachel Lee has over fifteen years of professional childcare experience, including work as a full-time nanny and postpartum doula, in Orlando, New York City, and Philadelphia. Her work as a childcare specialist brings these two interests together in her drive to create a fun, innovative, reliable, and nurturing environments for children of all ages.
Extensive experience has equipped her with a range of skills for childcare, whether coordinating busy schedules, soothing the pangs of sibling rivalry, or helping with homework. This has also allowed her the flexibility to accommodate the different personalities and quirks of each child with whom she works. This flexibility in terms of how Rachel connects with children and families in meaningful ways has driven her experience. Most of all, it has reinforced her conviction that finding the right sitter for families is about more than babysitting; it is about building relationships, making connections, and providing safe, reliable, and fun care for children.
Credentials & Degrees: LSW, MSW, MEd
CONTACT RACHEL
Rebekah Lee
Rebekah Lee's experience as a childcare specialist began in 2001 and has stretched to accommodate the joys and demands of full-time nannying and infant care to camp counseling.
She specializes in families with multiple school-age children and brings extensive experience to bear on navigating the organized chaos of elementary and middle school. Many consecutive years as a camp counselor have instilled in her both a broad repertoire of creative and engaging activities for school age children as well as a ready enthusiasm for new challenges.
She believes in fostering healthy, active, and engaged lifestyles in children, and does so with thoughtful, careful attention to the needs of each family with whom she works. Rebekah believes the best family-sitter partnership begins with clear communication, professional integrity, and ends with the shared joy of engaging children in responsible and diverse ways.
CONTACT REBEKAH
Andi Lee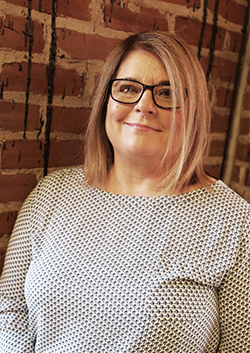 Andi Lee's childcare experience comes in large part from the simple fact that, as the mother of three grown women and a grandmother, she knows about raising children. Additional experience comes in the form of many years as a Girl Scout Troop Leader, religious school teacher, and art teacher.
For Sitter Select, she draws on her professional experience in business management to oversee the administrative aspects of sitter-family connections. In short, she works to ensure that families and sitters maintain clear lines of communication.
Her work is geared around the highest standard of professional conduct to create a healthy work space for sitters and to maintain the best standard of care for families.
Certifications: Postpartum Doula PCD(DONA)
---
CONTACT ANDI
Need a Babysitter?
We take pride in providing the best babysitting experience for you and your children. Please fill out our family application to ensure we can make the best match.
FILL OUT APPLICATION