Sitter Select's Babysitters
---
Sitter Select is very detailed when interviewing and vetting our babysitters. We conduct background checks, reference checks, and interviews with all of our babysitters as part of our hiring process. Our top priority is to ensure that each family receives a trustworthy, experienced, and qualified childcare specialist.
---
Allison K.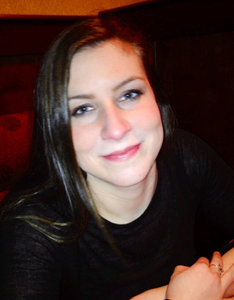 Hello! My name is Allie and I come from a family of nannies and babysitters. I have many years of experience babysitting children ranging in ages from 6 months to 9-year-old. I am extremely outgoing and friendly. I really enjoy entertaining children with age appropriate activities and I especially love when children develop new skills, whether it is a developmental skill or just learning how to play with a new toy.
Bachelors' Degree from University of the Sciences (Health Sciences with minor in Sociology)
Alyssa M.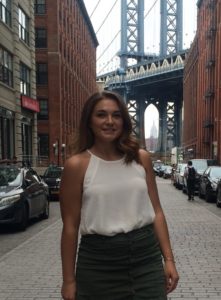 Three words I would use to describe myself would be positive, loving and responsible. My hobbies include watching TV and movies, hanging out with friends and spending time with my family and my dog. I am also very devoted to my school work. I am the middle child in a family of six children. I grew up being extremely close to my siblings also to my many cousins. I have always been the go to babysitter in my large family. I love being able to teach my younger siblings and cousins new things. This love definitely influenced my interest in education. Most of my sitting experience is with my family and extended family of cousins, nieces and nephews. My favorite moments with children are when the parents can leave for their night out and the children are excited to spend time with me. It makes me so happy to know the children look forward to having me come over to sit as much as I do. I am currently studying Early Childhood Education at the Community College of Philadelphia and am hoping to transfer to Temple within the next year. I hope to one day become a great teacher!
Debleena D.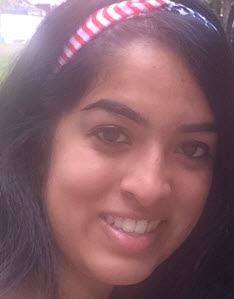 I have had a passion for working with children for as long as I can remember. I've had experience babysitting for multiple families with children of all ages from newborn to high school age since I was a preteen. I have always been a "people" person. I enjoy reading, traveling and dancing. I attended NYU where I majored in Applied Psychology and minored in Child and Adolescent Mental Health. My degree required various internships which all involved children. I have often been complimented on my positive attitude and my high level of patience. I just completed two years of work as a Mental Health Specialist at a therapeutic school for children with behavioral/emotional problems. I am currently in a doctorate program in Clinical Psychology (Widener University).
Caitlin F.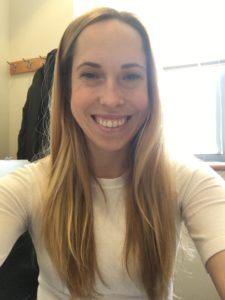 Growing up, I had a brother who was quite a few years younger than me. As soon as he could walk, my parents started using me as his babysitter! Eventually, I began sitting for many of his friends while I was in high school. I loved taking them to the park; playing dress-up and helping them build Legos! I love being around children and have a naturally goofy personality which makes it easy for me to relate to children. Currently I am working as a research coordinator at the University of Pennsylvania in the department of pulmonary medicine. Next year I will be applying to medical school. In my free time, I like pretty much doing anything active – running, cycling, rock climbing, paddle boarding and yoga. I really like to travel and I have recently begun dabbling in learning to cook.
Michaella L.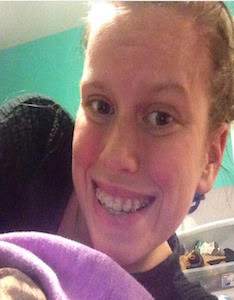 Hi! I am a Fishtown/Philadelphia native. I consider myself to be driven, extremely social, patient,understanding and independent. School and creating the best possible future for me is my priority. I have strong values, morals and hold my loved ones near and dear to my heart. Making a difference in a child's life is enough to keep me going and my easily adaptive personality would be a great fit for any family. Families deserve the utmost best care for their children and my guarantee is to always bring my best self to the table. Besides babysitting for people in the neighborhood, family and friends, I have also worked in a daycare center for two years with children from eight weeks to 9-years- old. I am capable of everything from making a bottle to reviewing social studies homework! Some of my favorite moments with children are the simplistic, select moments in life that leaves imprints in my heart. From seeing a child take their first steps to watching the face of a toddler light up when they have ice cream or watching an older child resolve a conflict with a friend on their own. I have learned to take special mental notes of these little moments of their lives because these are what contribute to the great picture of the happiness of a child. (Pre-Nursing student at Community College of Philadelphia)
Beth K.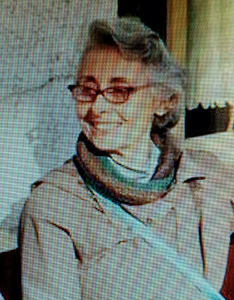 I am a spry, retired pediatrician and grandmother. A nurturer by nature, I miss that piece now that I am retired. I have had a great deal of exposure to children from birth to age 18 through my work. A great joy for me was always trying to make new parents feel very comfortable caring for their children in health and in sickness. To watch along with them as their children progress from helpless, cuddly newborns to competent young adults was magic. I have wonderful memories of trying to cajole many a reluctant 2 year old to submit to an ear exam by role playing with puppets or role reversals and by their next visit they were excited to come for their exam. I enjoy long walk, swimming, yoga, photography and craft work. I also enjoy volunteer work and foreign travel.
Doina N.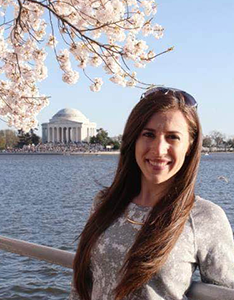 My experience involves babysitting on a regular basis for a family for about 10-15 hours per week and then for many families on the weekends. My most favorite moments have been learning something new every day from the children. They are our little teachers! I moved to the U.S. in 2008 with my family from a small country in Europe. I am trustworthy, mature, funny and very outgoing. I strive for a good time with a child which involves reading, playing, interacting and supervising homework, when necessary. I speak Spanish, Italian and Albanian.
Bachelors Degree
Michelle D.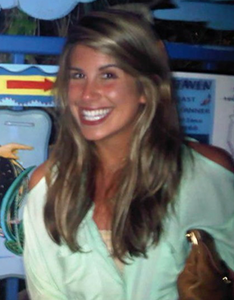 I have been babysitting for over eight years. I have experience with all age groups. I was a nanny for a 6-month-old during winter break one year of college. Additionally throughout college I regularly babysat for three families, one with two girls under 4 years, another with two children under the age of 3 and another one with a 3-year-old girl. I am a clinical research coordinator in women's health research at UPenn. I originally studied neuroscience as an undergrad, only to realize my true interests were in law. I am now studying for the LSAT and hope to remain in the field of women's health after law school! In my free time, I am very active and love to be outside. I run, hike and bike quite a bit, as well as playing softball and field hockey both in high school and college. Although I am not very artistically inclined, I do love to be creative and play games. I love walking around and exploring Philadelphia! Even though I grew up here, I still feel like I am learning more about this great city every day!
Rhae G.
I work in Maternal Fetal Medicine at the University of Pennsylvania and am a part time student in the Masters of Public Health program. I graduated from Drexel University where I studied psychology. Babysitting has been a part of my life for as long as I can remember, and I especially enjoy the relationships I have developed with many families. I love getting outside, traveling and playing games! I have babysat up to four children at a time and in ages from newborn to 15 years of age. I have also worked with special needs children in my previous job, where I performed one-on- one cognitive testing, and most enjoyed the moments when a child succeeded.
Bachelor's Degree
Sade P.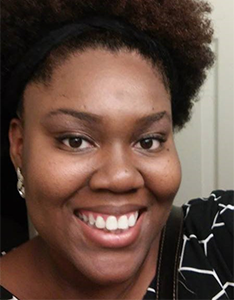 I have been caring for children in multiple capacities for about twelve years. I have worked in after school programming, tutoring, teaching, infant care, mentoring and Therapeutic Support Services for children with special needs. My passion for this work is simple. I am following my destiny to increase a lifetime of happiness for children. I strive to create a safe place for children to learn and grow. I also strive to assist parents in balancing home and career obligations so that everyone is happy and healthy. I recently moved to Philadelphia where I work as a Therapeutic Support Specialist at SPIN, Inc., working with children diagnosed with autism. I enjoy Zumba, water aerobics, trying out different foods, traveling, arts and crafts, and dreaming! I look forward to cultivating the fun, rigorous and caring environment that every child deserves under my care.
Master's Degree, Human Services Administration Coppin State University
---
Book a Babysitter
Fill out our Family Application and we will reach out to you to find the right sitter for you and your family.
BOOK NOW